Symposium 2023
Our 2nd Annual Postdoctoral Symposium will be on Friday September 22nd, 2023, coinciding with the conclusion of National Postdoc Appreciation Week. The symposium will run from 10am-5pm in Student Center East and is open to all GSU postdocs, faculty, staff, and students in the research community. This event will highlight and celebrate the indispensable contributions of our postdocs to the community at Georgia State University.
The symposium will feature:
Free professional headshots for postdocs (sponsored by The Office of Postdoctoral Affairs) at the event from 9am-12pm
Lightning Talks
Poster Presentations
Food for registered attendees
Keynote Speech from Dr. Melvin Konner
Remarks from Dr. Tim Denning (OVPRED)
Travel award prizes for top poster and lightning talk presentations
We could not host this event without generous sponsorship from The Office of the Vice President for Research and Economic Development, The Office of Postdoctoral Affairs at The Graduate School, the Neuroscience Institute, the Department of Chemistry, and the Center for Behavioral Neuroscience.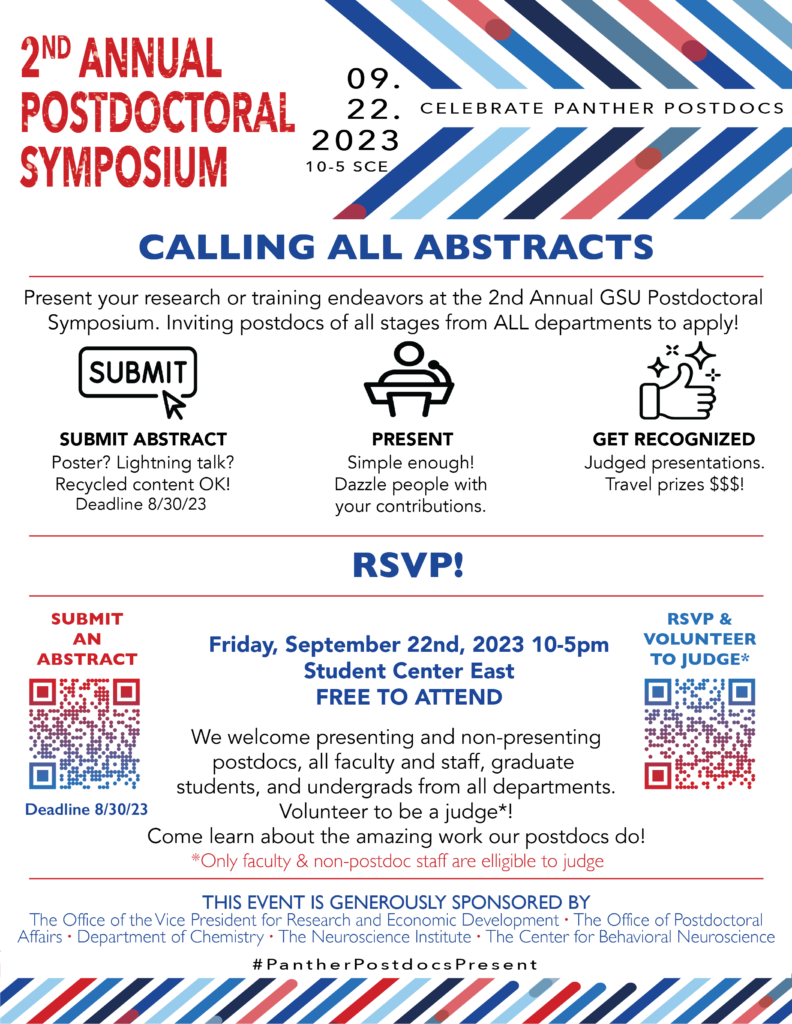 Download flyer